The Wedding
Saturday, June 1, 2019
Attire: Summer Garden Party (Semi-Formal)
Ceremony and Reception
Bykenhulle House B&B
21 Bykenhulle Road, Hopewell Junction, NY
Bykenhulle House B&B
Guest Arrival: 11:30 - 12:00 pm
Ceremony: 12:00 - 12:30 pm
Cocktail Hour & Lawn Games (Adults Only): 12:30 - 1:30 pm
Reception (Adults Only) : 1:30 - 5:30 pm
Bus Transportation will be provided between the recommended hotels and the wedding (see travel section for pick-up and drop off times)
Other Events
The After Party
Saturday, June 8, 2019
6:00 PM
Sloop Brewing Co. @ the Factory
755 East Drive #106, East Fishkill, NY 12533, USA
If you're able to stick around or staying in town, help us continue on the festivities at Sloop Brewery (Sloop@The Factory) in East Fishkill.
Bus transportation will be provided from the wedding to the Brewery
Our Story
How did we meet (Her Version)?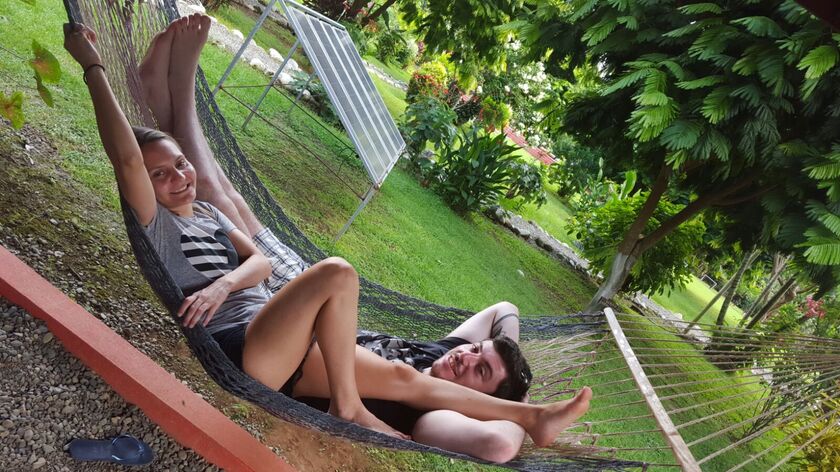 Its the 5th of December 2015 and I've just landed in Costa Rica. I'm here because my friend and I decided to book ourselves on a week long group hiking holiday, that explores different parts of rural Costa Rica, after googling 'adventure holidays'. That evening we meet the rest of our group, but I barely notice anyone, because i'm super excited to see my friend whose flown in from California.
On the second day of the trip, however, this handsome Irish lad forces me to take notice of him, by challenging me to a game of pool. I accept, but don't let him win any of the 3 games (sorry, Ronan). However he's not put off. The next day he secures a spot hiking next to me and that's how we travel the rest of the trip.
The last night of our trip, he tells me "I don't want it to end here" and that he would visit me in New York in April. It was all really nice to hear, but I was certain I would never hear from him again. Come on, he lived in another country! However, to my surprise, a couple days after I returned home, he gave me a call. After that I knew he was serious (who even calls each other these days?) and shortly after booked a trip to London to go visit him in February (why wait until April?)
How did we meet (His Version)?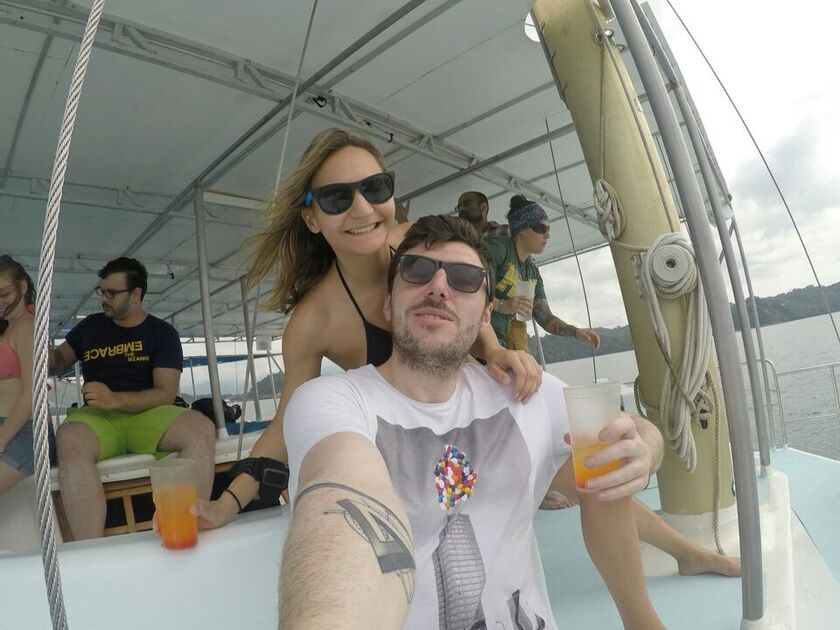 Its the 5th of December 2015 and I've just landed in Costa Rica. I had originally planned to go to Nepal, but due to an earthquake that year I changed my plans to Costa Rica! That evening I meet the rest of our group I'd spend the next two weeks with, but I don't really pay attention to anyone, because I'm excitedly listening to the tour leader describe the plan for the trip.
On the second day of the trip, however, I start to chat with the group and get to know people on the bus ride to our first destination. These two American girls are both finding me hilarious as I tell stories - whether they are laughing "at me" or "with me" is never confirmed! The small blond American girl takes a real shine to me and helps me with ordering food from the unfamiliar local restaurants - the choices she gave me were great, so it was going well! That evening, as a thank you, I let her win some games of pool against me. (sorry, Nicole). It seems to do the trick, because the next day she saves me a seat beside her on the truck and we're hiking together for the rest of the trip.
The last night of our trip, I told her "I don't want it to end here" and that I would make plans to visit her in New York the following April. A couple days after I returned home and was getting settled after the trip, I called to catch up and see how she got on with the rest of her trip. She seemed to really like this enthusiasm from me and she decided she couldn't wait until April to see me again, so she decided to book a trip to London in February.
Who made the first move? How?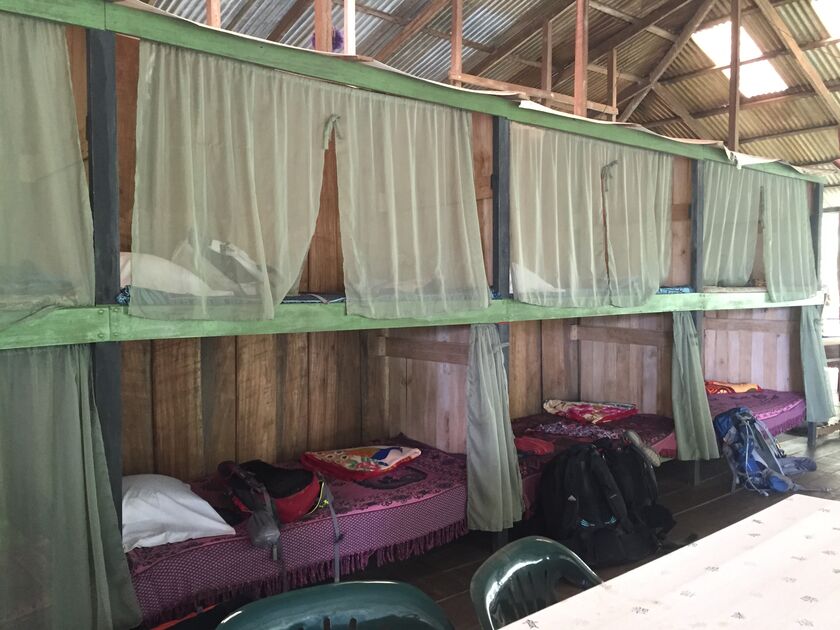 He did! He stole the first kiss one evening in Costa Rica while playing cards in the bunk.
How did we survive living in different countries?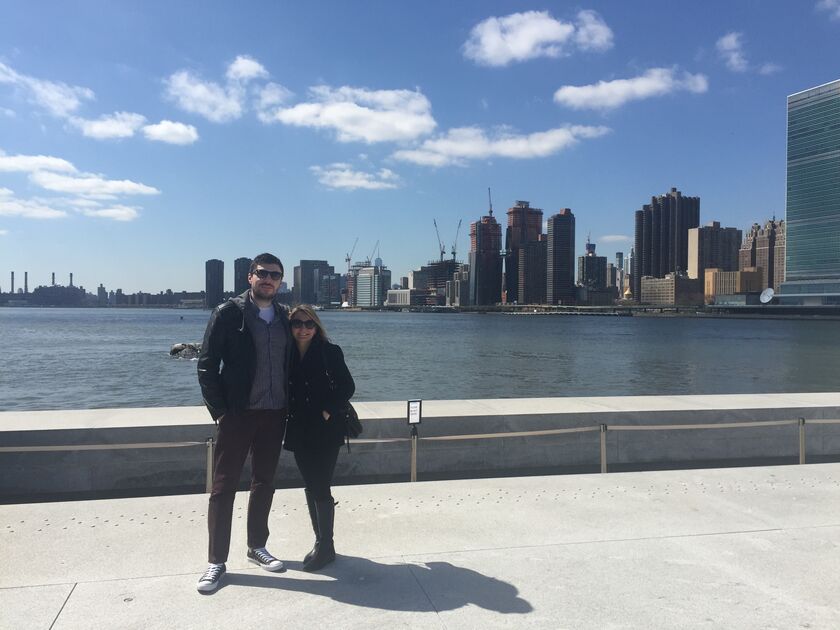 Lots of back and forth in-between New York and London. Luckily we both like to travel!
The Big Move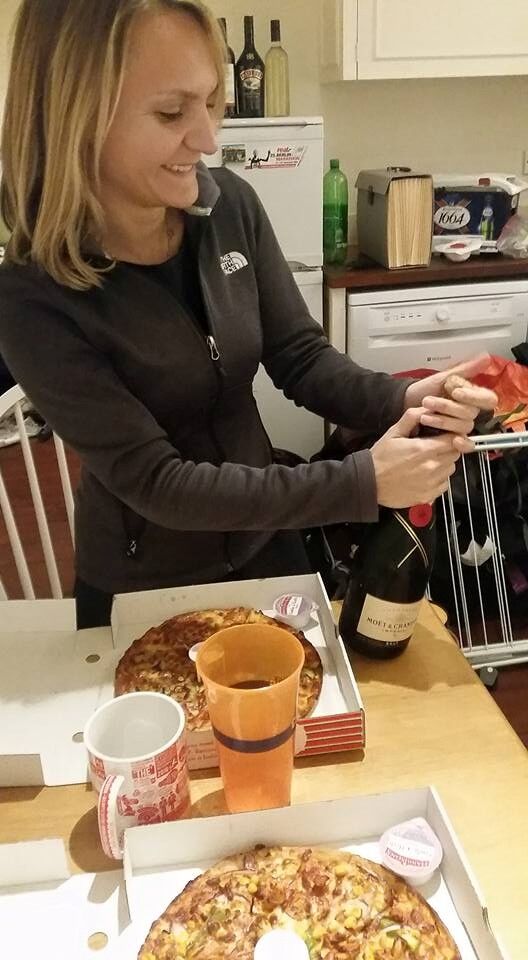 After 9 months of dating and convincing Nicole's job to send her, Nicole packed up her things and moved into an apartment with Ronan in London. Nothing like a fancy meal of pizza and champagne to celebrate!
The Ireland Engagement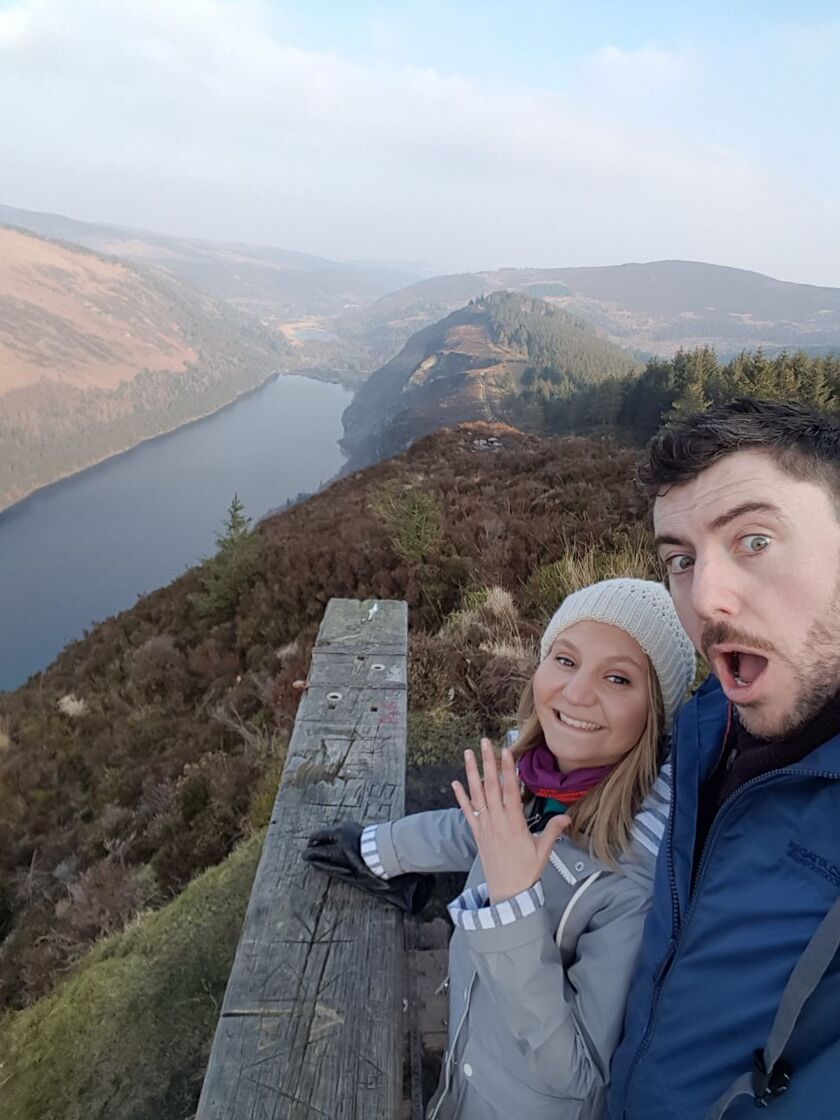 Its Saturday the 24th of February 2018 and Ronan is taking me on hike to an unknown destination (its a surprise). We start driving and we pass signs for the Wicklow mountains, so I start thinking that we are going there, but those signs quickly disappear and I realize that we are going to hike Glendalough instead, a beautiful valley with two lakes in the middle of the Wicklow mountains.
Before setting off on our hike, Ronan warns me that he's bought a new tripod for his go-pro so he's going to be taking lots of pictures. So we proceed on our hike, stopping every 5 minutes to take a photo. Luckily I'm prepared, as Ronan has told me in advance to put on make-up (sneaky guy!).
About halfway through the hike Ronan asks me if I think the view would be better from where we are standing or from the top of the valley. I tell him its perfect from where we are, so he sets up his go-pro, says "Alright, we are doing this" (he may have been a little nervous), pulls out the ring from his bag and then asks me to marry him (of course I say yes!) Next thing I know, he's pulling out a bottle of Prosecco and we are reminiscing about all the good times we have had.
The romance didn't stop there, however. After our hike, I found out that we were going to stay at a sea-side hotel in Bray (Ronan worked his magic and managed to secure the honeymoon suite) and that he was taking me to a lovely dinner (one that had been on my list for a while).